Sandals Emerald Bay is a Golfer's Dream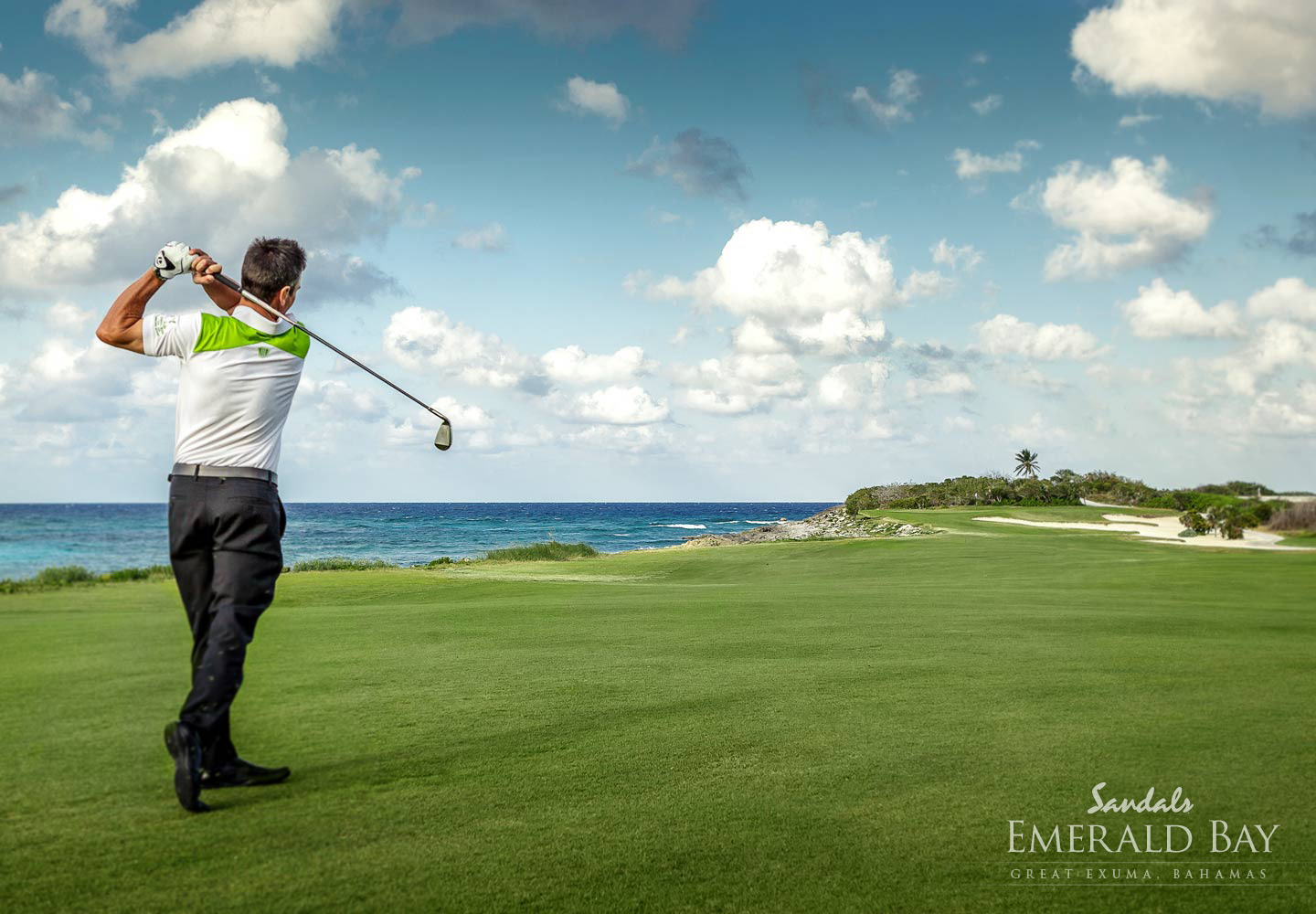 In my previous post, I told you about my favorite Sandals location in Nassau, Bahamas, the Sandals Royal Bahamian Resort . It makes one of the best locations for a destination wedding or honeymoon. Its secret weapon? Its sister property in Exuma.
Sandals Emerald Bay is a real gem in the southern part of the Bahamas chain of islands. Emerald Bay has everything we have come to love about Sandals. Plus, this property was designed especially for the golfer in the groom and his groomsmen.
Greg Norman built the Emerald Bay course for Sandals, so you know it will be a course you will brag about to your buddies back home. From the Royal Bahamian, you and your groomsmen can catch a quick flight and be on the course in a few hours.
And now, if you don't want to leave your sweetie behind, she can go too! The largest Red Lane spa is located at Sandals Emerald Bay. While the groomsmen take on the golf course, the ladies can relax and rejuvenate at the Spa.
It's just one great reason to think Sandals for your destination wedding or honeymoon. And remember, we are Certified Sandals Specialists, so no matter which Caribbean paradise you're dreaming of for your wedding, we can help you pick the perfect Sandals for your dreams.