Military Discounts for National Cruise Month and Any Time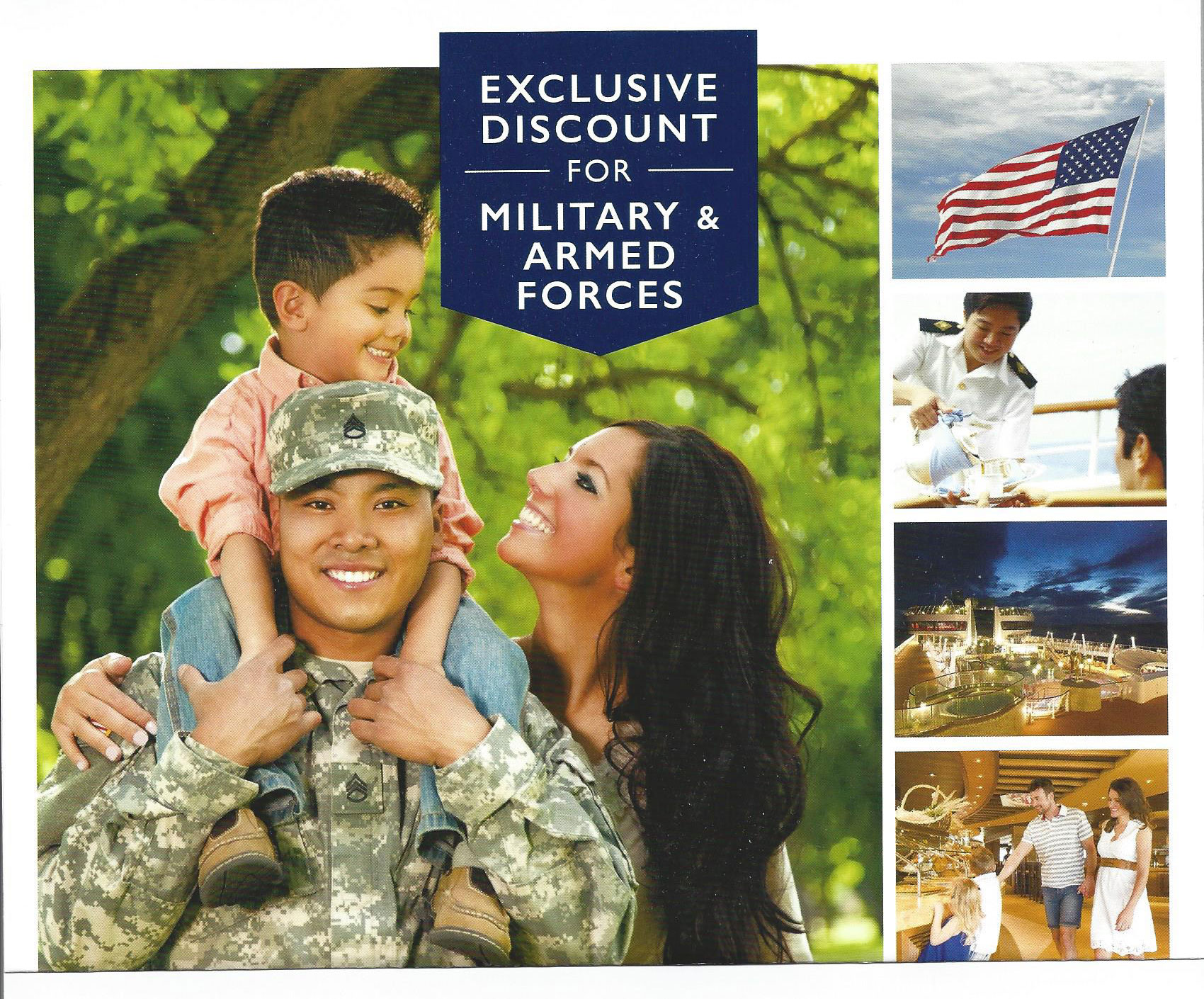 Since this is National cruise month, all of the cruise lines are having specials as part of their support to travel agents and guests. One of our wonderful cruise partners has a great promotion. MSC Cruises is new to the US market. They currently have one ship, the Divina, sailing weekly out of Miami, and will soon be adding other ships.
MSC offers a special discount for Military and Armed Forces guests. You can discount up to 10% on multiple staterooms. School teachers, firefighters, police, Federal Express, DHL and United Parcel workers can receive the same great discount.
What makes MSC especially worth talking about is their deployment policy. If a military cruise passenger has to miss the cruise booking because of a deployment, there is no penalty. Instead, you would receive a 100% future cruise credit, so you can enjoy your trip once you return home. No other cruise line has this guarantee. It's just the way MSC offers their best to military families.
So when you are thinking about that honeymoon, consider a cruise. Discounts are everywhere, especially if you are or were in the military or are a government employee. Call on our expertise to match you with the right cruise package, and the best military and public service personnel discounts.