Wedding Budget 101: Where to Splurge and Where to Save
Wedding Budget 101: Where to Splurge and Where to Save
Your wedding day is the one of most important days of your life, and potentially one of the most expensive. While you certainly don't want to skimp on this special day, there are many ways to ensure your wedding budget covers everything in the best manner possible.
Choose a venue that can host both the wedding itself and the reception. This will save you both time and money with only having to hire, prepare, and decorate one venue instead of two separate locations. Choosing one special venue for the whole ceremony also reduces your transport costs and logistics.
Auckland offers many such venues, with one well-known option being the recently remodeled Mackelvie Gallery situated in the Auckland Art Gallery, Toi o Tamaki. This luxurious space features a barrel-vaulted ceiling and neo-classical columns, housing up to 180 guests who will be treated to spectacular views and impressive artwork. Imagine exchanging your wedding vows in the early evening, illuminated by soft natural light entering through the roof lantern. Then, as night falls, special low lighting can be switched on to create the perfect atmosphere for an elegant, sophisticated reception.
While splurging on a magnificent bridal gown is tempting, is it really worth the expense? The truth is that most brides and grooms only don their dresses and suits for a day and won't ever wear them again. Thus, you can save money by hiring the tuxedos and dresses for the wedding party. By hiring or buying a used dress, you can enjoy using an expensive gown without having to pay the big price tag for it. Alternatively, you might be able to find a used wedding dress that would suit you.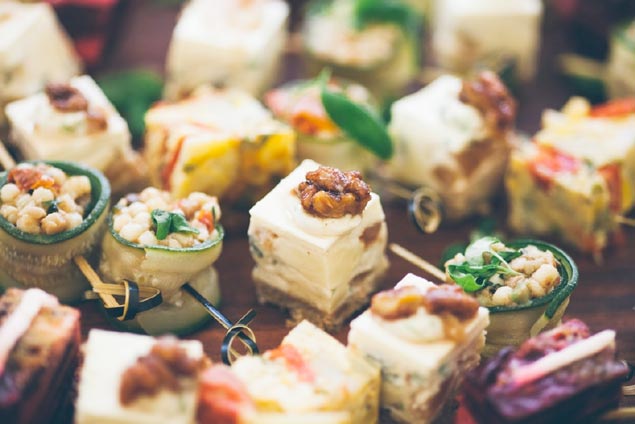 Image Source: Unsplash
You can save yourself money and make your reception more fun by replacing the formal sit-down meal with a buffet offering a range of visually spectacular, delicious snacks. A help-yourself buffet will get your guests mixing and talking, and it also gives people the chance to eat as little or as much as they want.
Serving a wide range of small canapes or snacks also makes it much easier to cater for your loved ones who have special dietary requirements – instead of creating a different, special-order meal for them, you could set out multiple tables with food and decorate an 'allergen-free' table with the appropriate labels. Hiring nice china and cut crystal glasses is a worthwhile investment, and arrange plenty of formal and informal seating and tables for people to gather and talk.
Here, you should definitely splurge. While the wedding and reception should be special and enjoyable, it is only natural for you to experience some tension and probably exhaustion due to all the planning and preparations.
However, the honeymoon is your chance to relax and enjoy time with your new life partner. Choose to do something really special that will create incredible memories to cherish forever – and have fun planning! Discussing honeymoon plans is a great way to learn more about each other and to discover your partner's likes and dislikes. Perhaps swimming with whalesor scuba diving appeals to one of you, while climbing a volcano and lying in a hot spring might sound more enticing to your partner. Pick a place in the world that offers a variety of options that appeal to you both.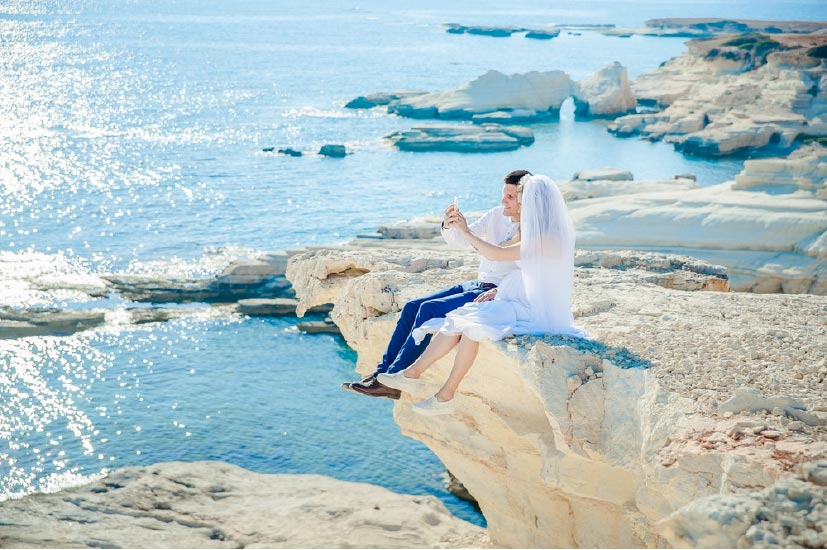 Image Source: Unsplash
To make things even easier, get in touch with a travel agency who specializes in honeymoon vacations. Allowing a specialist to take care of all the small details will ensure a truly memorable experience. A honeymoon specialist can arrange every detail from transport to hotels, excursions, romantic dinners, in-room jacuzzi, log-fire, breakfast in bed, whatever you desire.
Harper Reid is a New Zealand frequent traveller and freelance writer who especially enjoys discussing events, travel and lifestyle topics. Visit her Tumblrpage to read more about Harper and her published work.